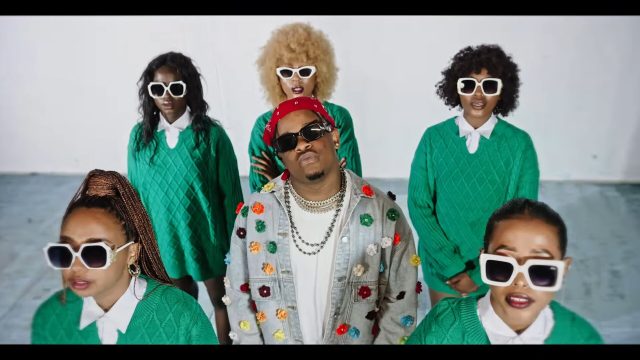 Check out the latest music video from G Nako, Jux, Jay Melody featuring Whozu titled 'Pipii'. The talented artists have come together to create a catchy and energetic song that will have you dancing along from start to finish.
The video starts off with a vibrant and colorful scene, setting the tone for the upbeat track. G Nako, Jux, Jay Melody, and Whozu showcase their unique styles and charisma as they deliver their verses and choruses.
The visuals are top-notch, with stunning cinematography and creative editing. The artists are seen in various locations, including a club, a rooftop, and a street filled with dancers. The choreography is on point, adding an extra layer of excitement to the video.
'Pipii' is a feel-good song that will instantly lift your spirits and make you want to dance. The collaboration between G Nako, Jux, Jay Melody, and Whozu is seamless, and their chemistry is evident throughout the video.
If you're a fan of catchy tunes and energetic performances, then 'Pipii' is a must-watch. Check out the video below and get ready to groove to the infectious beats.