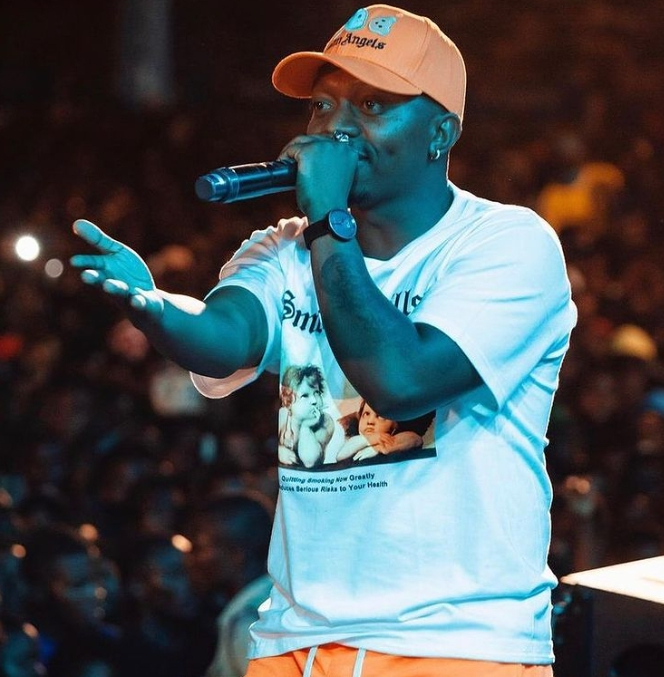 Tunda Man, a popular Tanzanian artist, has recently released a new mp3 song titled "Usijinadi" in collaboration with Shetta and Njayo. This catchy and uplifting track has quickly gained attention among music enthusiasts.
"Usijinadi" translates to "Don't Boast" in English. The song is a combination of Bongo Flava and Afrobeat elements, creating a fusion that appeals to a wide range of listeners. Tunda Man's smooth vocals, combined with the distinctive styles of Shetta and Njayo, result in an infectious and enjoyable melody.
The lyrics of "Usijinadi" deliver a profound message about humility and the consequences of arrogance. The artists advise against boasting and seeking validation from others, as true success lies in being humble and focused. The lyrics are crafted in a clever and engaging way, offering valuable life lessons through their music.
The production quality of the song is commendable, with a well-balanced mix and clear vocals. The instrumental incorporates catchy melodies and lively rhythms that keep the listeners engaged from start to finish. The track's vibrant energy is infectious, making it a perfect addition to any dancefloor or playlist.
Tunda Man's collaboration with Shetta and Njayo adds a unique flavor to the song. Shetta, known for his versatility and distinct style, provides a refreshing contrast to Tunda Man's vocals. Njayo's contributions help to elevate the song with his melodic flow and memorable ad-libs.
Overall, "Usijinadi" by Tunda Man Ft. Shetta & Njayo is a captivating and well-crafted song that showcases the talent and creativity of these artists. With its meaningful lyrics and infectious rhythm, this track has the potential to resonate with a wide audience, both locally and internationally. Fans of Bongo Flava, Afrobeat, and Tanzanian music, in general, are sure to enjoy this latest offering.