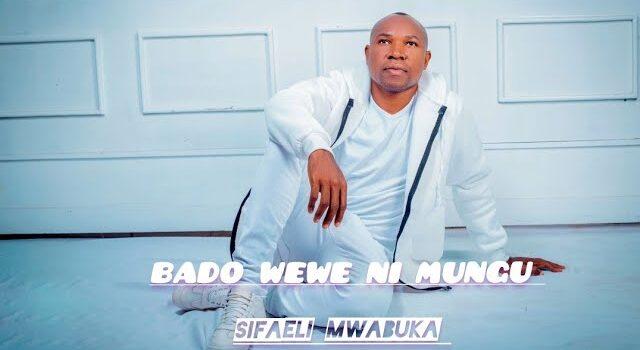 Title: "BADO WEWE NI MUNGU" (You are Still God)
Artist: Sifaeli Mwabuka
Sifaeli Mwabuka has released a new audio song titled "BADO WEWE NI MUNGU," which translates to "You are Still God" in English. This new release showcases Sifaeli's musical talent as he delivers a powerful message through his music.
The song "BADO WEWE NI MUNGU" reminds listeners of the unwavering power and existence of God. It emphasizes that regardless of the challenges and difficulties faced in life, God remains supreme and faithful. Sifaeli's soulful vocals and the melodious instrumentation create a captivating atmosphere that engulfs the listener and enhances the overall impact of the song.
The lyrics of "BADO WEWE NI MUNGU" are uplifting and provide comfort and encouragement to those who may be going through tough times. The heartfelt words express the artist's belief in the omnipotence of God and the assurance that He will provide strength and guidance in times of need.
Sifaeli Mwabuka's unique and distinct vocal style beautifully conveys the emotions embedded in the song. The production quality of the audio is top-notch, further enhancing the listener's experience. The song has been well-received by fans of Sifaeli, who appreciate his ability to create soul-stirring music that inspires and uplifts.
"BADO WEWE NI MUNGU" serves as a reminder of the unchanging nature of God's love and the importance of placing trust in Him during life's challenges. It is a perfect addition to any spiritual playlist and is bound to make a lasting impact on those who listen. Sifaeli Mwabuka continues to cement his position as a talented and influential artist with this refreshing new release.