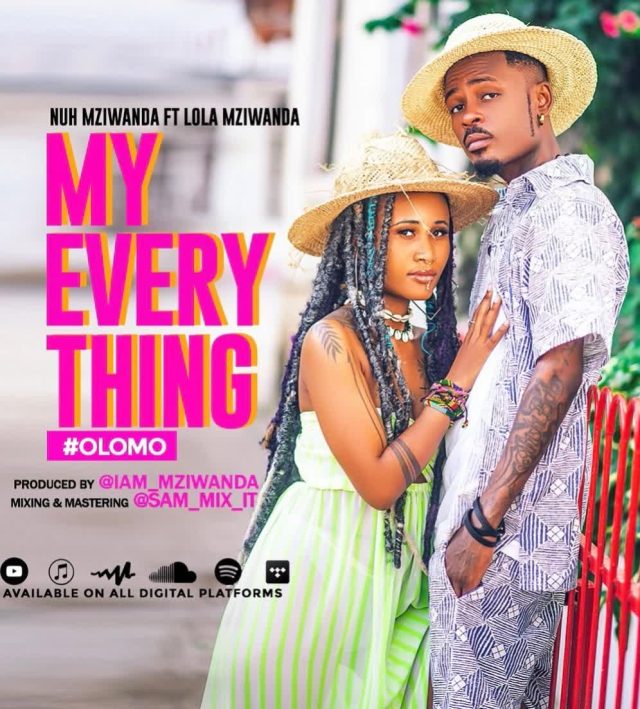 In the vibrant and diverse Tanzanian music scene, Nuh Mziwanda has emerged as a talented artist with a unique musical style and a devoted fan base. With his soulful voice and captivating melodies, Nuh Mziwanda has made a name for himself as an artist who consistently delivers heartfelt and relatable music. One of his notable works is the audio release of "My Everything," a collaboration featuring Lola Mziwanda, which showcases the artist's immense talent.
Born and raised in Tanzania, Nuh Mziwanda discovered his passion for music at an early age. Influenced by the vibrant Swahili music scene, he began his journey as a singer and songwriter, determined to make a mark in the industry. Nuh's distinctive voice and ability to convey emotions through his music quickly gained attention, leading to his breakthrough in the Tanzanian music scene.
Nuh Mziwanda's career gained momentum with the release of his debut single, "Jike Shupa," which became an instant hit in Tanzania. The song's success introduced Nuh to a wider audience and established him as a promising young artist. He followed up with a series of successful releases, including "Mama Ntilie" and "Nikizipata," which further solidified his position in the music industry.
"My Everything" is a beautiful collaboration between Nuh Mziwanda and Lola Mziwanda. The track showcases their musical chemistry and highlights their individual talents. The song narrates a tale of love, emphasizing the importance of a significant other as the foundation of one's happiness and fulfillment.
The production of "My Everything" is impeccable, with a fusion of modern and traditional musical elements. The instrumentation combines contemporary beats with traditional Tanzanian sounds, creating a captivating backdrop for the vocal performances. The arrangement is masterfully crafted, allowing each element to shine while maintaining a cohesive and engaging sonic experience.
Nuh Mziwanda's collaboration with Lola Mziwanda in "My Everything" showcases the artist's remarkable talent and his ability to connect with listeners on an emotional level. The audio release captivates with its melodic prowess, showcasing Nuh Mziwanda's soulful voice and Lola Mziwanda's enchanting vocals.
"My Everything" serves as a testament to Nuh Mziwanda's dedication to his craft and his commitment to creating music that resonates with his audience. Through his heartfelt lyrics and captivating melodies, Nuh Mziwanda touches the hearts of listeners, making him a beloved figure in the Tanzanian music scene.
As Nuh Mziwanda's career continues to flourish, it is evident that he is destined for even greater success. With his talent, passion, and distinctive musical style, he has become an influential artist not only in Tanzania but also in East Africa as a whole. "My Everything" stands as a testament to Nuh Mziwanda's artistic prowess and his contribution to the vibrant and ever-evolving Tanzanian music landscape.
AUDIO | Nuh Mziwanda Ft. Lola Mziwanda – My Everthing | Mp3 DOWNLOAD