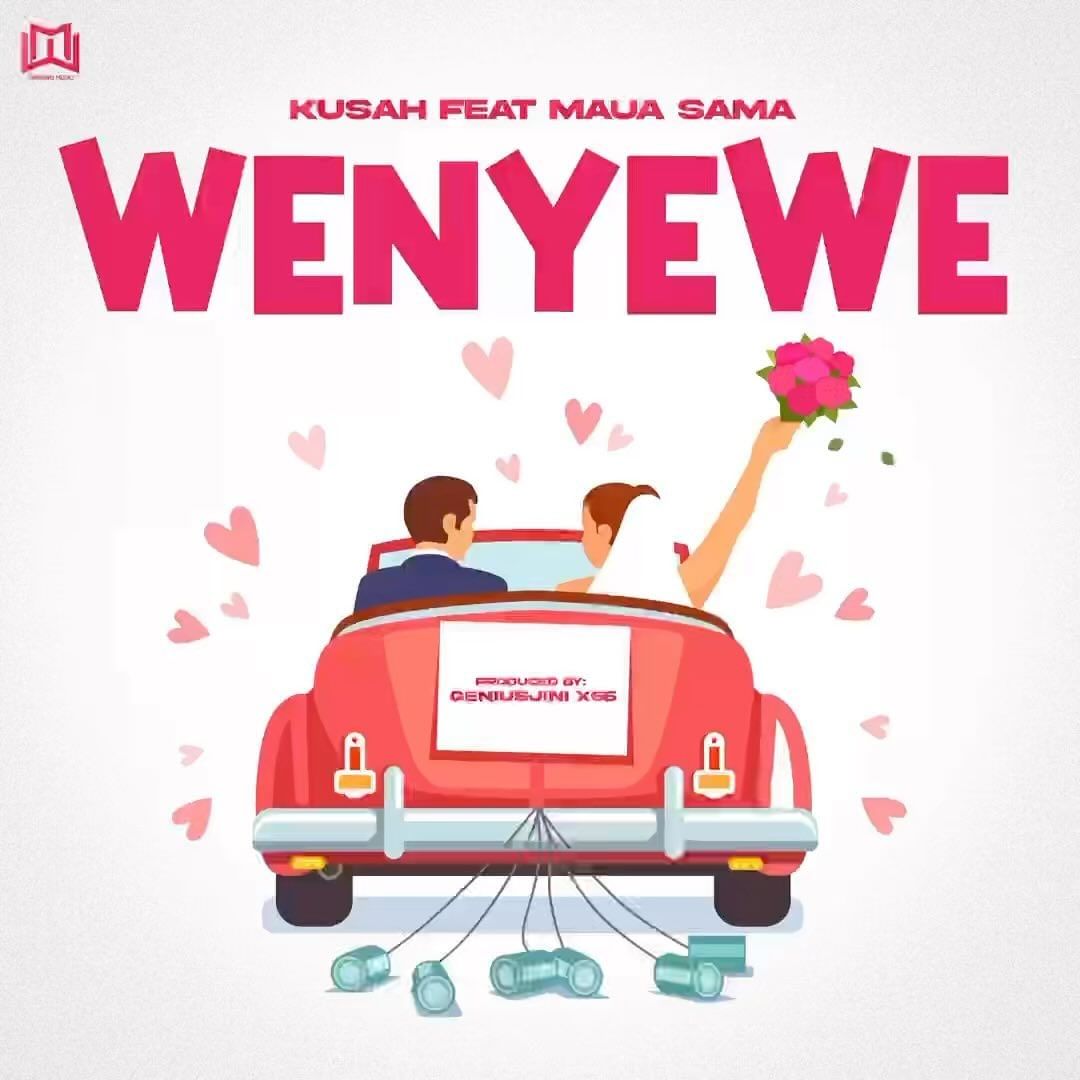 Tanzania has become a hub for exceptional musical talent, giving rise to a diverse range of artists who have made significant contributions to the country's vibrant music scene. In this article, we delve into the collaboration between Kusah and Maua Sama on the track "Wenyewe" We explore the background of these talented artists, analyze the musical elements of the song, and discuss the impact of their collaboration on the Tanzanian music industry.
Kusah, is a Tanzanian singer, songwriter, and performer. He burst onto the music scene with his hit single "I Wish," which garnered widespread attention and solidified his position as a rising star. Kusah's music combines elements of Bongo Flava, R&B, and Afro-pop, and he is known for his smooth vocals and captivating stage presence.
Maua Sama, is an acclaimed Tanzanian artist known for her powerful voice and dynamic performances. She gained recognition with her breakthrough single "Iokote" and has continued to make waves in the industry with her melodious tracks and energetic stage presence. Maua Sama is celebrated for her versatility, effortlessly blending genres like Bongo Flava, Afrobeat, and R&B.
"Wenyewe" is a collaborative effort between Kusah and Maua Sama that showcases their combined talent and musical prowess.
Kusah Ft. Maua Sama's collaboration on "Wenyewe" showcases the exceptional talent and creativity within the Tanzanian music scene. The song's melodious composition, heartfelt lyrics, and the artists' vocal chemistry have contributed to its widespread appeal. As the Tanzanian music industry continues to thrive, artists like Kusah and Maua Sama play a vital role in shaping its trajectory and captivating audiences with their artistry. "Wenyewe" stands as a testament to their musical prowess and the dynamic landscape of Tanzanian music as a whole.
AUDIO | Kusah Ft. Maua Sama – Wenyewe | Mp3 DOWNLOAD