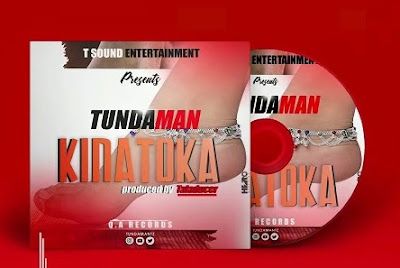 Tunda Man is a Tanzanian artist known for his catchy Swahili songs. Recently, he released a new audio track titled "Kinatoka" which translates to "It's Coming Out" in English. The song has been well-received by fans and has generated a lot of buzz in the music industry.
"Kinatoka" is a fusion of Bongo Flava and Afrobeat, creating an infectious and upbeat tune that's perfect for the dance floor. The audio is produced with high-quality sound, allowing listeners to fully enjoy the catchy melodies and Tunda Man's smooth vocals.
The lyrics of the song revolve around celebrating success and achievements. Tunda Man encourages listeners to keep pushing forward and to never give up on their dreams. The track carries a positive and motivational message, making it relatable to a wide audience.
Tunda Man's unique style and energetic performance make "Kinatoka" a feel-good song that will undoubtedly get people moving and grooving. The track showcases his growth as an artist and his ability to create music that resonates with his fans.
Overall, Tunda Man's new audio track "Kinatoka" is a must-listen for fans of Tanzanian music and anyone who enjoys upbeat and catchy tunes. With its positive message and infectious melodies, the song is sure to become a hit and solidify Tunda Man's position as one of Tanzania's most talented artists.