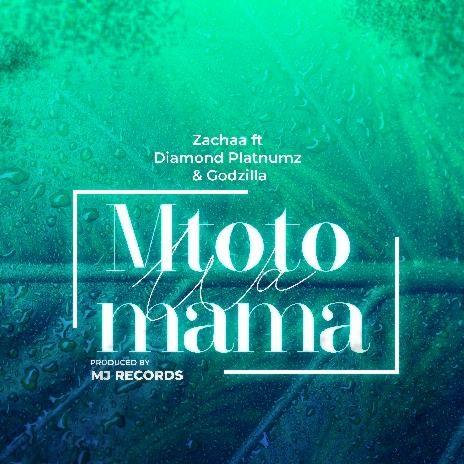 "Mtoto wa Mama" is an exciting new release by talented artists Zachaa, Diamond Platnumz, and Godzilla. This collaboration brings together Zachaa's unique style, Diamond Platnumz's smooth vocals, and Godzilla's captivating rap verses. The song showcases a fusion of different genres, blending Bongo Flava with elements of Afrobeat and hip-hop. The infectious beat and catchy melodies are sure to get listeners hooked from the very first play.
In "Mtoto wa Mama," the artists deliver an uplifting and empowering message that pays homage to the strength and resilience of mothers. The lyrics reflect the love, care, and sacrifices made by mothers to raise their children. Diamond Platnumz's soulful vocals and Zachaa's heartfelt delivery bring out the emotional depth of the song, while Godzilla's rap adds an edgy and dynamic touch.
The production quality of the track is top-notch, with a rich and vibrant sound that enhances the overall listening experience. The well-crafted instrumentals, including the groovy bassline and catchy percussions, contribute to the infectious energy of the song. The seamless collaboration between the artists showcases their individual talents and highlights their ability to create a cohesive and engaging piece of music.
"Mtoto wa Mama" is a must-listen for fans of African music and anyone who appreciates well-crafted and uplifting songs. The track is available for download and streaming on Kibaboy.com, a reputable platform for discovering and enjoying music. Whether you're in the mood to dance, reflect, or simply enjoy great music, "Mtoto wa Mama" is the perfect addition to your playlist. don't miss out on this exciting new release.