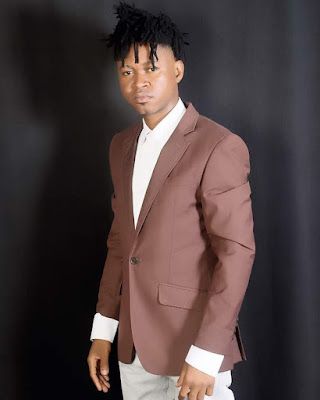 Tanzanian artist Juma Nature recently released a new audio track titled "Katupenda Mwenyewe," which translates to "We Love Ourselves" in English. The song combines Juma Nature's signature Bongo Flava style with fresh beats and catchy melodies, creating a vibrant and energetic listening experience.
"Katupenda Mwenyewe" is a celebratory and self-affirming anthem that encourages listeners to appreciate and love themselves. The track's lyrics convey a positive message, emphasizing the importance of self-love, self-acceptance, and self-confidence.
Juma Nature, renowned for his unique lyrical style and powerful voice, displays his versatility in "Katupenda Mwenyewe." The song seamlessly blends traditional Tanzanian sounds with modern elements, resulting in a dynamic fusion of Afro-pop and Hip-hop.
The audio production of the song is exceptional, with a rich instrumental arrangement that includes traditional African drums, uplifting brass sections, and infectious rhythmic patterns. Juma Nature's vocal delivery further enhances the track's energy, capturing the listener's attention from the very first second.
With well-crafted lyrics and a memorable chorus, "Katupenda Mwenyewe" is likely to resonate with fans of all ages. The song's line, "Tunaishi kwa upendo, sisi ndo tukiwependa" (We live with love, we are the ones who love ourselves), serves as a reminder that true happiness and contentment come from within oneself.
Juma Nature's "Katupenda Mwenyewe" is not only an excellent addition to his musical discography, but also a reminder to listeners to prioritize self-care and love amidst the challenges of everyday life. This song has the potential to uplift spirits, spread positivity, and serve as a testament to the artist's talent and creativity.
Overall, "Katupenda Mwenyewe" showcases Juma Nature's dedication to his craft and his ability to consistently produce vibrant and relatable music. Through this latest release, the artist has once again proven his significance in the Tanzanian music industry.
Listeners who are looking for an uplifting and empowering track to add to their playlists should definitely check out Juma Nature's "Katupenda Mwenyewe."