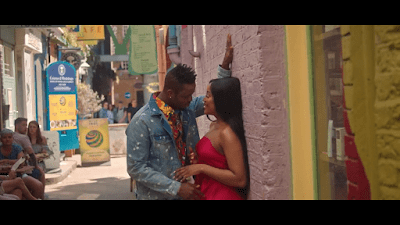 The new MP4 song "Baila" by Diamond Platnumz featuring Miri Ben Ari is a popular Tanzanian song with a blend of Afrobeats and Latin sounds. The song was released in 2018 and has gained widespread popularity both in Tanzania and internationally.
The song features energetic beats, catchy melodies, and vibrant instrumentals that create a lively and danceable atmosphere. The collaboration between Diamond Platnumz, a well-known Tanzanian artist, and Miri Ben Ari, an internationally acclaimed violinist, adds a unique touch to the song.
The lyrics of "Baila" tell a story of a passionate love affair, with Diamond Platnumz expressing his affection for a girl he meets and his desire to dance with her. The song's title, "Baila," translates to "dance" in Spanish, further emphasizing the upbeat and dance-oriented nature of the track.
The music video for "Baila" showcases vibrant visuals, showcasing the rich culture and energetic dance moves associated with Tanzanian music. The video captures the essence of the song, with Diamond Platnumz and Miri Ben Ari delivering captivating performances.
Overall, "Baila" is a lively and infectious song that combines African and Latin influences, making it an enjoyable and irresistible track for music lovers around the world.