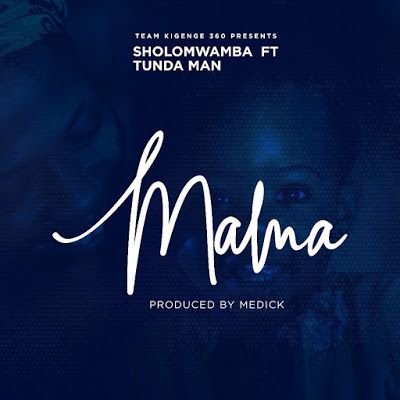 "Sholo Mwamba Ft. Tunda Man – MAMA" is a new audio song by two Tanzanian artists, Sholo Mwamba and Tunda Man. The song title, "MAMA," translates to "Mother" in English.
The track is a heartfelt tribute to mothers, expressing gratitude and appreciation for their love, sacrifices, and support. It recognizes the role of mothers in shaping individuals' lives and acknowledges their undying love and care.
The audio is well-produced, with a catchy and melodic beat that combines elements of Afrobeat and Bongo Flava, two popular genres in Tanzania. Sholo Mwamba and Tunda Man deliver their verses with emotional and soulful vocals, beautifully capturing the essence of the lyrics.
The lyrics of "MAMA" highlight the bond between a mother and child, emphasizing the unconditional love and unwavering support a mother provides throughout life's ups and downs. It acknowledges the struggles and hardships a mother may face, yet never fails to keep her child's best interests at heart.
This collaboration between Sholo Mwamba and Tunda Man showcases their artistic talents and ability to create an emotionally resonating song. The combination of their voices creates a harmonious and heartfelt experience for the listeners.
Overall, "MAMA" is a touching and emotional tribute to mothers. The song's meaningful lyrics, combined with the artists' captivating vocals and the well-produced audio, make it a must-listen track for fans of Tanzanian music and anyone who appreciates the unconditional love and sacrifices of mothers.