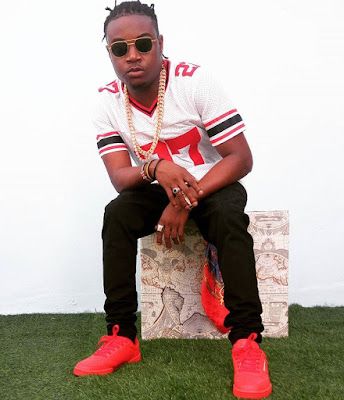 "Usiondoke" is a new audio song by Chikuzee featuring Stamina. Chikuzee is an artist from the coastal region of Kenya known for his unique style of music that combines Bongo Flava and Genge genres. Stamina, on the other hand, is a talented Tanzanian rapper who has made a name for himself in the East African music scene.
The song "Usiondoke" is a love song that talks about the struggles and challenges that often arise in relationships. It emphasizes the importance of communication and understanding in order to maintain a healthy and long-lasting partnership. The lyrics are heartfelt and relatable, touching on issues such as trust, loyalty, and commitment.
The collaboration between Chikuzee and Stamina brings together their different musical backgrounds, creating a harmonious blend of East African sounds. The smooth vocals of Chikuzee complement Stamina's energetic rap verses, resulting in a captivating and enjoyable track.
The audio production is top-notch, featuring a catchy beat, well-mixed instrumentals, and crisp vocals. The song also incorporates elements of Swahili and English, making it accessible to a wider audience.
Overall, "Usiondoke" is a great addition to Chikuzee and Stamina's discographies. It showcases their versatility as artists and their ability to deliver meaningful and entertaining music. Fans of East African music will undoubtedly appreciate this collaboration and the positive message it conveys.