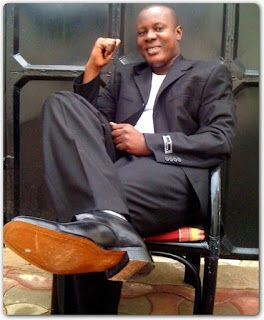 "Nimesomeka" is an exciting new Swahili song released by Bwana Misosi. The track combines catchy beats with captivating lyrics, making it a must-listen for fans of Tanzanian music.
The song begins with an upbeat rhythm that instantly grabs the listener's attention. Bwana Misosi's smooth and captivating vocals set the tone for the rest of the track. The lyrics of "Nimesomeka" are quite meaningful, telling a story of personal growth, resilience, and determination.
The production of the song is of high quality, with a blend of various musical elements like afro-pop and Bongo Flava. The infectious melodies, combined with the artist's distinctive voice, create a unique sound that appeals to a wide audience. With a perfect balance of upbeat tempo and soulful lyrics, "Nimesomeka" is a song that will make you want to hit the dance floor while also inspiring self-belief.
Bwana Misosi is known for his ability to connect emotionally with his listeners through music. With "Nimesomeka," he once again showcases his lyrical prowess and creative talent. The song's relatable lyrics and uplifting message make it a perfect addition to any playlist.
The reception for "Nimesomeka" has been overwhelmingly positive, with fans praising Bwana Misosi's artistry and the catchy nature of the song. The appeal of the track lies not only in its catchy tunes but also in its ability to resonate with listeners on a personal level.
In conclusion, "Nimesomeka" by Bwana Misosi is a remarkable Swahili song that combines infectious beats, captivating vocals, and meaningful lyrics. It is a song that uplifts and motivates the listener, making it an excellent addition to any music collection.