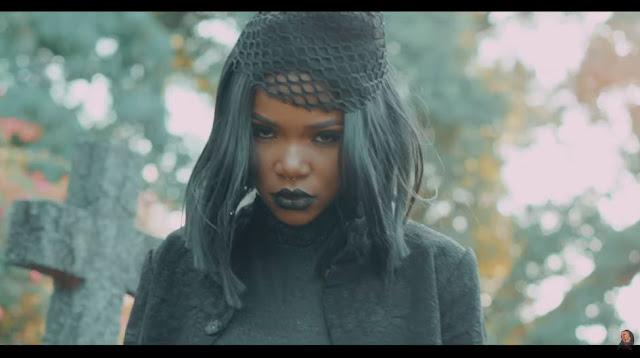 In the track titled "MAMA OMOLLO," Tanzanian artist Rosa Ree takes a bold and confident stance as she enters the realm of rap battles, directly addressing and arguably outshining Kenyan rapper Khaligraph Jones. Known for her fierce lyrical delivery and unapologetic style, Rosa Ree delivers a controversial disstrack that has sparked conversations across the African music scene.
In "MAMA OMOLLO," Rosa Ree skillfully employs clever wordplay, metaphors, and sharp punches to respond to Khaligraph Jones, asserting her dominance in the genre. Her lyrical prowess is evident as she artfully navigates the feud while touching on a range of topics, from personal achievements to the essence of hip-hop culture.
The track not only showcases Rosa Ree's determination and confidence but also underlines her standing as a noteworthy figure in East African music. "MAMA OMOLLO" stands as a testament to her ability to hold her ground in a rap battle, leaving a lasting impact on the audience and solidifying her reputation as a formidable force in the rap scene.
VIDEO: ROSA REE – MAMA OMOLLO | Mp4 Download