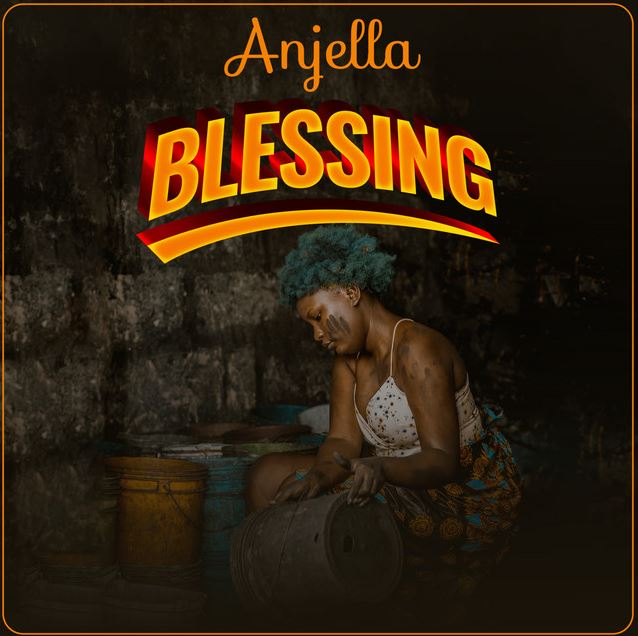 Title: Anjella's "Blessing"
African music continues to grow, making waves in the international scene and "Blessing", the new single from Tanzanian songstress, Anjella, provides a testament to this growth. Emerging from the dynamic Tanzanian Bongo Flava music scene, Anjella presents us with a melodic and enchanting audio experience that is not only unforgettable, but it also confirms her place as a formidable force in the music industry.
Born Anjella Rukyaa, the talented singer has a growing reputation for creating catchy tunes and uplifting lyrics. Anjella's style is a unique fusion of traditional Tanzanian rhythms, contemporary beats, and the subtle elements of Afrobeats. The singer's captivating voice, paired with her soulful style, serves as a refreshing and intriguing addition to the Bongo Flava genre. With "Blessing," Anjella has once again proven her outstanding musical prowess, weaving an intricate audio tapestry that resonates deeply with her audience.
"Blessing" is a melodic testament to Anjella's growth as an artist and her ability to experiment with new sounds while retaining her unique style. Released under the renowned Konde Music Worldwide, the song strikes a balance between the traditional Bongo Flava sound and contemporary Afro-pop.
Anjella's lyrics in "Blessing" resonate with relatability, passion, and depth. They express gratitude for the blessings of life, a theme that often touches listeners deeply, evoking a sense of appreciation for the many facets of human existence. The singer's ability to encapsulate such profound sentiments into a catchy and danceable track is a testament to her songwriting ability and creative genius.
The production quality of "Blessing" is top-notch. It reflects the kind of professionalism that Konde Music Worldwide is known for. The backing track provides a steady, rhythmic beat, which blends seamlessly with Anjella's melodious vocals. The use of traditional drums in conjunction with modern beats gives the track a vibrant, culturally rooted yet contemporary feel.
Moreover, the audio mixing is excellent, maintaining a balance that allows every element of the song to shine without overpowering the others. From the resonant vocals of Anjella to the layered instrumentals, each aspect of the song's composition has been thoughtfully produced and mixed, resulting in a high-quality audio experience.
Anjella's "Blessing" is a wonderful addition to her musical portfolio. It is a song that showcases the singer's maturing musical style while reaffirming her position as one of the emerging talents in the African music industry. The song encapsulates the essence of Tanzanian music – authentic, melodious, rhythmic, and deeply connected to its roots. It is a track that not only validates the rise of Bongo Flava music but also highlights the depth of musical talent in Africa.
Anjella has proven, yet again, her ability to craft songs that linger in the hearts of listeners. "Blessing" is a charming audio feast, offering a rich blend of Anjella's enchanting voice, heartfelt lyrics, and memorable beats. It is indeed a blessing to the world of music, promising to enthral fans and new listeners alike, showcasing the dynamic and soulful artistry that is Anjella.
In conclusion, Anjella's "Blessing" serves as a perfect testament to her growing prowess as a songwriter and singer. The song is not only an auditory delight but also a lyrical marvel, exemplifying her unique approach to music. As Anjella continues her musical journey
, fans worldwide wait eagerly for the next tune from this shining star of the African music scene.
AUDIO | Anjella – Blessing | Mp3 DOWNLOAD