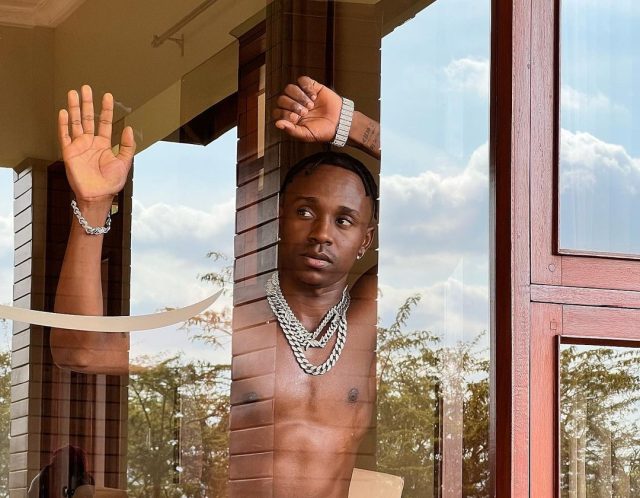 Dj Seven is back again with another banger, this time collaborating with fast-rising Tanzanian artist, Ibraah, on their latest release, "Napenda". The song is already receiving a lot of love from fans and critics alike, with its infectious beat and catchy chorus.
"Napenda" is a love song that speaks to the heart. It's a celebration of the love that two people share and the joy that comes with being in a fulfilling relationship. The lyrics are heartfelt and delivered with emotion by both Dj Seven and Ibraah, making the song even more relatable and engaging.
The song's instrumentals are a perfect blend of Bongo Flava and Afrobeat sounds, with an upbeat tempo that's sure to get listeners on their feet. The chorus is particularly catchy, with its repetitive "Napenda" hook that's easy to sing along to.
The collaboration between Dj Seven and Ibraah is seamless, with both artists bringing their unique styles to the table. Ibraah's soulful vocals add a touch of depth and emotion to the song, while Dj Seven's rap verses provide the perfect complement.
"Napenda" is also a part of Dj Seven's recently released album, "Let Love Lead". The album is a celebration of love and unity, with themes that run throughout each of the ten tracks. It's an album that's meant to inspire listeners to spread love and kindness, and it's clear that "Napenda" is a perfect representation of that message.
Overall, "Napenda" is a fantastic addition to Dj Seven's discography and a testament to his ability to collaborate with other artists to create great music. It's a song that's sure to be on repeat for a long time to come and one that fans of Bongo Flava and Afrobeat music won't want to miss.
AUDIO | Dj Seven Ft Ibraah – Napenda | Mp3 DOWNLOAD