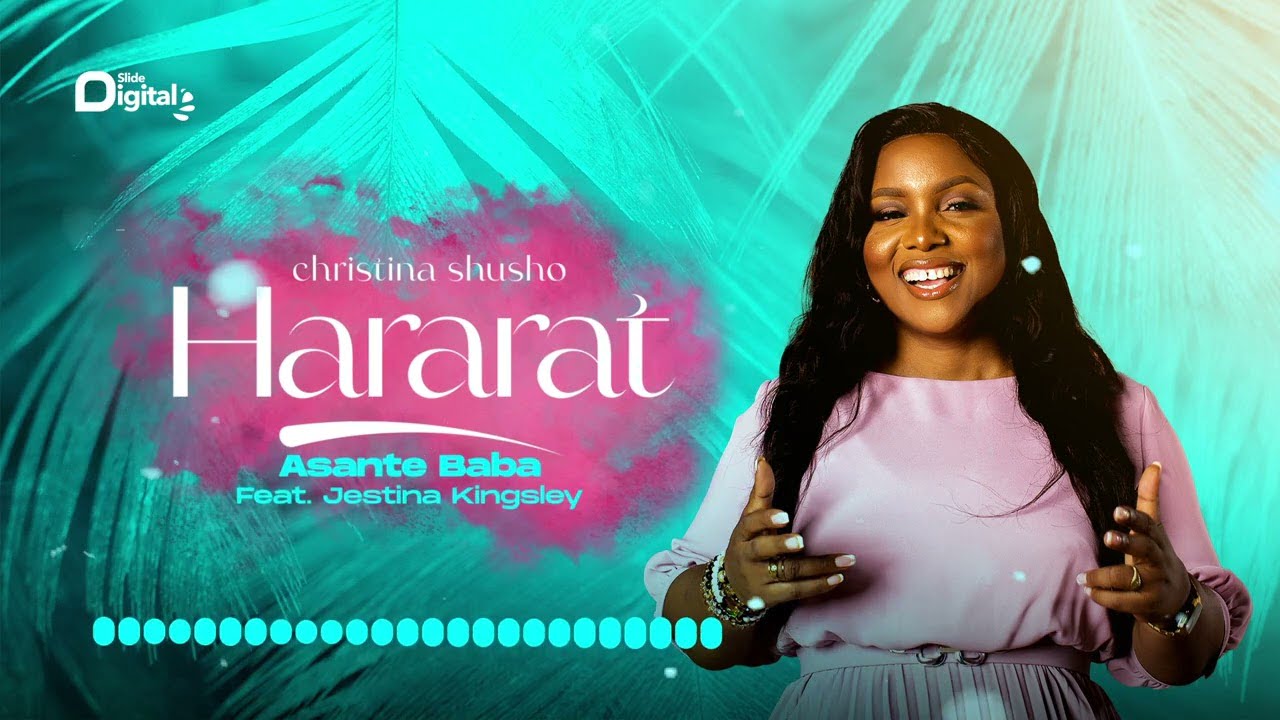 Christina Shusho, the Tanzanian gospel artist, has released her latest album "Hararat" featuring twenty five soul-stirring tracks. One of the standout tracks on the album is "Asante Baba," featuring Jestina Kingsley.
"Asante Baba" is an upbeat and joyful song that praises God for His goodness and faithfulness. The song begins with a catchy and uplifting beat that sets the tone for the rest of the track. The instrumentation is a fusion of African and contemporary gospel sounds, creating a perfect blend that is sure to get the listener moving.
As Christina and Jestina's vocals enter the song, the listener is immediately drawn in by their soulful and dynamic voices. The delivery is full of energy and passion, perfectly capturing the message of the song. The lyrics of "Asante Baba" are a testament to the goodness of God, thanking Him for His blessings and His grace.
The chorus of the song is particularly powerful, with Christina and Jestina's vocals blending together to create a truly captivating experience for the listener. The use of background vocals adds an extra layer of depth and beauty to the song, further highlighting the exceptional talent of these two gospel artists.
In addition to "Asante Baba," the other tracks on the album are equally inspiring and uplifting, showcasing Christina Shusho's exceptional talent as a gospel artist. The album features a mix of slow and upbeat tracks, each one offering a unique and inspiring message.
Overall, "Hararat" is a beautiful and inspiring album that showcases Christina Shusho's exceptional talent as a gospel artist. The collaboration with Jestina Kingsley on "Asante Baba" is a perfect example of the beautiful harmonies and uplifting messages that can be found throughout the album. If you're a fan of gospel music or just appreciate good music, "Hararat" is an album that you definitely need to check out.
AUDIO | Christina Shusho Ft. Jestina Kingsley – Asante Baba | Mp3 DOWNLOAD