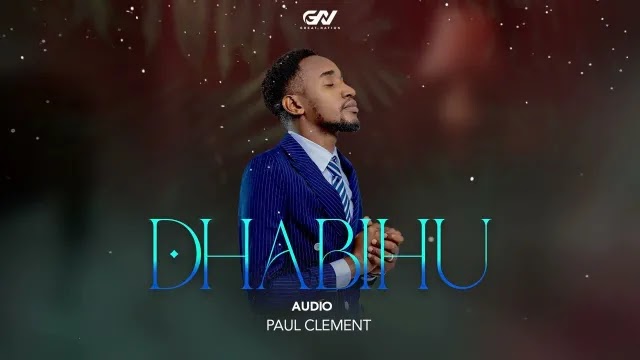 Paul Clement, a Tanzanian gospel singer, songwriter, performer, and minister, has released a brand-new song titled Dhabihu.
Paul Clement is a Tanzanian gospel musician who is known for his uplifting and inspiring music. He started his music career in 2015, and has since released several popular gospel albums, including "Usiyeshindwa" and "Mkono wa Bwana."
The song's title is "Dhabihu," and Paul Clement sings the lead vocals. Using Swahili lyrics, it combines gospel music with traditional African music. The song inspires listeners to have a firm foundation of faith and to put their trust in God. It is about faith, hope, and joy. The hymn also expresses gratitude to God for all of the bounties bestowed upon us. Everyone who hears the music will find it to be upbeat and uplifting.
listen to, "Paul Clement – Dhabihu" below;
AUDIO | Paul Clement – Dhabihu | Mp3 DOWNLOAD