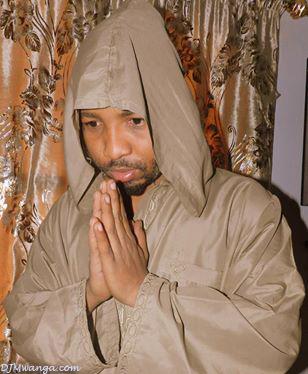 Tunda Man is a Tanzanian artist known for his catchy and energetic songs. He has recently released a new audio song titled "Tufungeni Na Kusali," which translates to "Let's Pray and Close."
The song is a gospel track that aims to inspire people to remember the importance of prayer in their lives. It carries a powerful message about seeking spiritual guidance and finding solace in prayer during difficult times.
Tunda Man's vocals in the song are filled with passion and emotion, which effectively conveys the song's intention. The composition incorporates a melodic and uplifting beat that blends well with the overall theme.
The lyrics of "Tufungeni Na Kusali" encourage believers to take a moment to connect with their faith and seek divine intervention. The song reminds listeners that prayer can bring comfort, guidance, and peace of mind, especially during challenging moments.
Tunda Man's new audio song, "Tufungeni Na Kusali," is receiving positive reviews for its inspiring message and powerful vocal performance. It is already gaining popularity among gospel music lovers in Tanzania and beyond.
Listeners can enjoy "Tufungeni Na Kusali" by Tunda Man on various digital platforms, including music streaming services and YouTube. The audio song is accompanied by a captivating visual presentation that further enhances the listener's experience.
Overall, "Tufungeni Na Kusali" by Tunda Man is an uplifting and soul-stirring gospel track that encourages listeners to find strength and solace in prayer. It showcases Tunda Man's talent as a versatile artist capable of delivering meaningful and impactful songs.