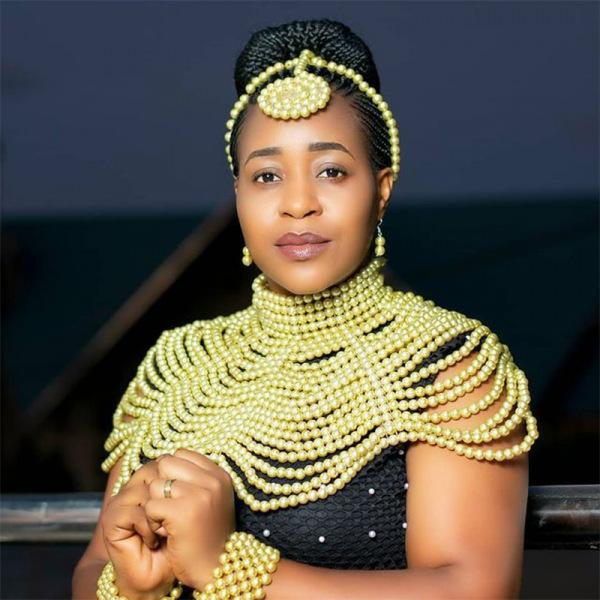 "Heri Tuliomwamini Yesu" is a captivating and uplifting gospel track that is sure to touch the hearts and souls of listeners. This beautiful composition is performed by the talented artist, Martha Baraka, whose soulful vocals are filled with passion and devotion.
The song begins with melodic piano chords, immediately creating a serene and peaceful atmosphere. As the music progresses, a rhythmic acoustic guitar and soothing background harmonies accompany Martha's vocals, enhancing the spiritual experience.
"Heri Tuliomwamini Yesu" is a Swahili phrase that translates to "Blessed are we who believe in Jesus," and this sentiment is beautifully conveyed throughout the song's lyrics. The uplifting message reminds listeners of the power of faith and the blessings that come with it.
Martha Baraka's powerful voice is filled with emotion, captivating the listener from the first note to the last. Her vocal range and control add depth and intensity to the song, making it impossible to resist singing along or tapping your feet to the infectious rhythm.
With its rich instrumentation, heartfelt lyrics, and Martha Baraka's incredible performance, "Heri Tuliomwamini Yesu" is a standout gospel track that will inspire and uplift all who listen to it. Whether you are seeking spiritual solace or simply appreciate beautiful music, this song is sure to leave a lasting impression.
To experience the captivating power of "Heri Tuliomwamini Yesu" for yourself, you can listen and download the track at Kibaboy.com. This platform ensures easy accessibility to the song, allowing listeners to dive into the marvelous world of Martha Baraka's gospel music with just a few clicks.
Don't miss the opportunity to be moved by this extraordinary gospel masterpiece. Click the link and let Martha Baraka's enchanting vocals and the stirring melody of "Heri Tuliomwamini Yesu" uplift your spirit and bring you closer to the presence of God.