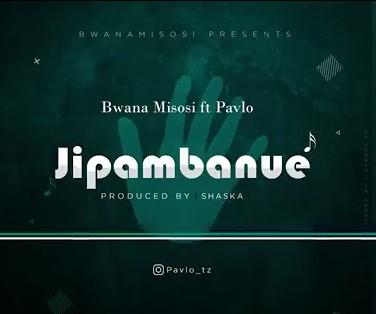 "Bwana Misosi Ft. Pavlo – Jipambanue" is a new audio song released by Tanzanian artist Bwana Misosi featuring Pavlo. The title "Jipambanue" can be translated to "Stand Out" in English.
The song is categorized under the Bongo Flava genre, which is a popular music style in Tanzania known for its fusion of hip-hop, R&B, and traditional Tanzanian sounds. "Jipambanue" features a catchy beat, melodious vocals, and appealing lyrics that revolve around self-confidence and individuality.
In "Jipambanue," Bwana Misosi and Pavlo encourage listeners to embrace their uniqueness and be proud of who they are. The song speaks to the importance of self-expression while motivating others to rise above societal expectations.
The collaboration between Bwana Misosi and Pavlo enhances the overall quality of the track, showcasing their diverse musical talents and creating a harmonious blend of their styles. The upbeat tempo and energetic delivery make "Jipambanue" an enjoyable song for both casual listeners and fans of the Bongo Flava genre.
With its uplifting message and infectious rhythm, "Jipambanue" is likely to resonate with a wide audience. The song's audio is an excellent addition to the Bongo Flava music scene and demonstrates the creativity and talent of both Bwana Misosi and Pavlo in creating captivating and memorable music.