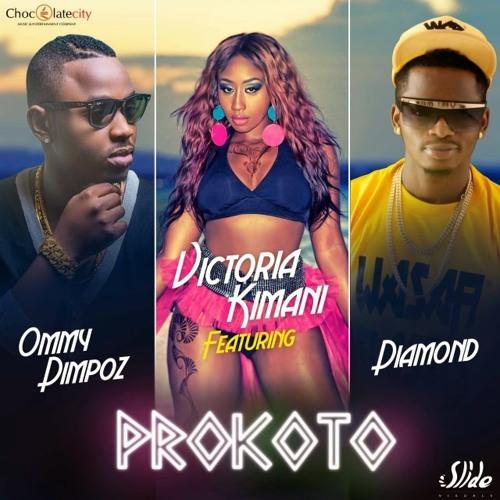 "Prokoto" is a new song by Victoria Kimani, featuring Ommy Dimpoz and Diamond Platnumz. The track is an Afro-pop fusion that combines elements of Bongo Flava, a popular music style in Tanzania, with catchy melodies and vibrant instrumentals.
Victoria Kimani, a Kenyan singer and songwriter, adds her unique vocal flair to the song, blending well with the smooth and soulful voice of Ommy Dimpoz from Tanzania. Diamond Platnumz, one of Africa's most successful musicians, contributes his signature energetic style to the track.
"Prokoto" has a lively and upbeat tempo, making it suitable for dancing and having a good time. The lyrics revolve around celebrating life, love, and the joy of African music. The song's infectious chorus will have listeners singing along in no time.
Overall, "Prokoto" is a vibrant and enjoyable collaboration between Victoria Kimani, Ommy Dimpoz, and Diamond Platnumz. It showcases the rich musical talents from East Africa and is sure to become a fan favorite within the Afro-pop genre.