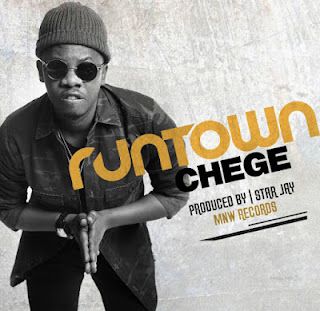 Chege's new audio song titled "Runtown" is a blend of Afrobeat and Bongo Flava, which are popular music genres in Tanzania and Nigeria. The song features Chege's unique vocals and energetic delivery, making it a captivating listen.
"Runtown" is a catchy and upbeat track that showcases Chege's versatility as an artist. The lyrics revolve around the theme of love and the excitement of being in a relationship. The song has a feel-good vibe and is perfect for parties or moments of celebration.
The audio production of "Runtown" is exceptional, with well-layered instrumentals that include melodic beats, rhythmic guitars, and groovy percussion. The sound quality is top-notch, allowing the listener to fully appreciate the song's musical elements.
Chege's performance on "Runtown" is dynamic and engaging. His vocal delivery is clear and powerful, complementing the lively instrumental arrangement. The song also features catchy hooks and memorable melodies, which add to its appeal.
Overall, Chege's new audio song "Runtown" is a vibrant and infectious track that showcases his artistry and ability to create enjoyable music. The blend of Afrobeat and Bongo Flava elements, coupled with Chege's impressive vocals, makes this song a must-listen for fans of East African and Nigerian music.